Welcome to the website of the Osceola Velo Club
The Osceola Velo Club (originally of Central Florida, hence the name, and now) based in Lawrence, KS is an unsponsored, USA Cycling affiliated, road racing bicycle club which specializes in the development of the novice road racer (road, track, cyclo-cross).
Whether you are a total newbie, an experienced racer, or just want to get "race fit," the Osceola Velo Club is the place for you.
Come learn the ropes of bicycle road racing under the guidance of a nationally licensed cycling coach and experienced road racer (road, track, cyclo-cross).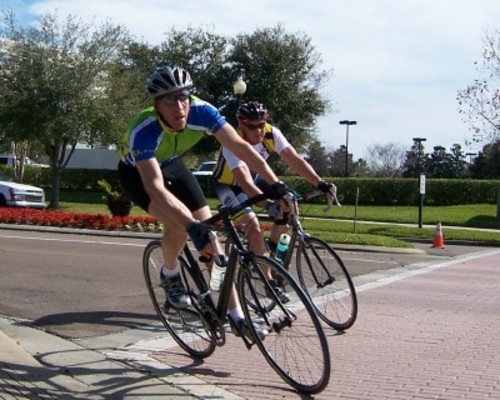 Our Mottos
"Personal Improvement," "Teamwork," and, above all, "Have Fun!"
Dave Z., 2007 Lake Mary Criterium
Club Staff

KCA Hall of Fame & USA Cycling Licensed Coach
NSCA Certified Strength & Conditioning Specialist
Check us out on facebook.
Latest Updates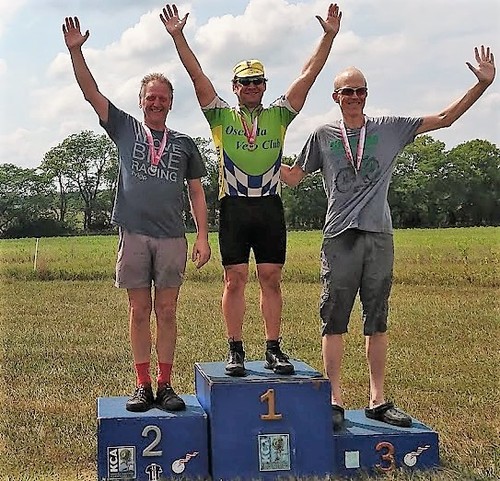 Pat S., 1st, 500 Meter Individual Time Trial, 2018 Kansas State Track Cycling Championships